Are you looking to add a touch of elegance and sophistication to your bedroom (or even just a 'pop of color')? An emerald green nightstand could be just the piece you need! Not only does this stunning color evoke a sense of luxury and opulence, but it's also the perfect color for creating a calm and soothing sleep space, too. So, if you're in the market for a pair of dreamy emerald green nightstands, check out 10 stunning options below!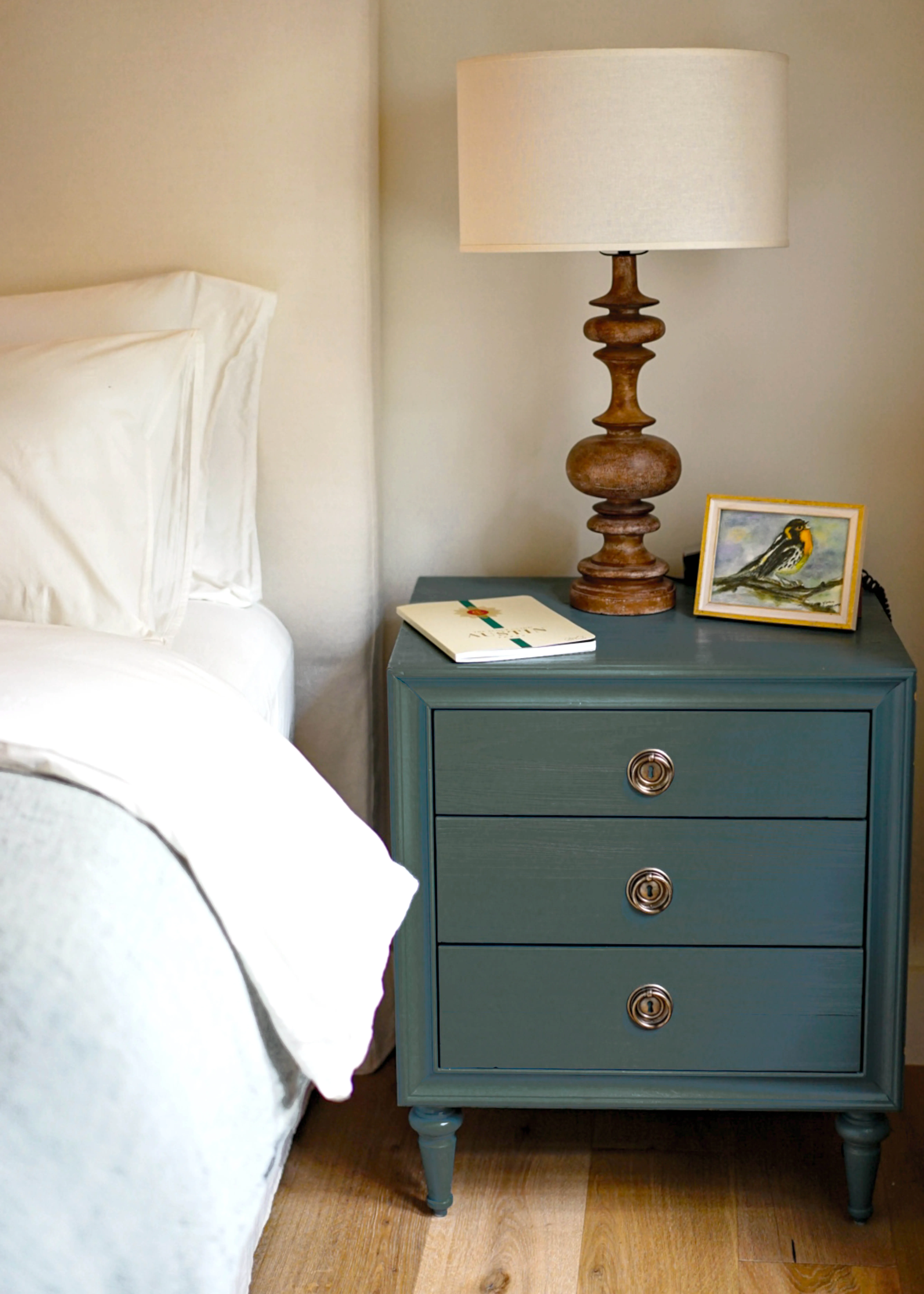 10 Dreamy Emerald Green Nightstands To Love
From round, square, and narrow emerald green nightstand options, to options with upholstered velvet, faux leather, high-gloss, or matte finishes, check out 10 dreamy emerald green nightstands below for the ultimate in moody green bedside inspiration;

Features a matte green finish with brass accents.

Features a high sheen sleek dark green painted finish.

Features solid wood construction with soft close drawers.

Features a modern design with 2 convenient drawers.

Features a narrow width perfect for small spaces.

Features a modern design style with a chic high-gloss finish.

Features a Mid-Century Modern design with velvet upholstery and gold metal legs.

Features a lacquer finish, gold legs and matching hardware.

Features solid wood construction with faux leather-covered ash wood veneers and a brushed stainless steel frame.